ATTENTION: Due to the pandemic we are experiencing shortages in inventory from all our suppliers. All orders may be delayed and filled as inventory arrives. Please take this into consideration before ordering and we appreciate your understanding.
Love Save Rescue no red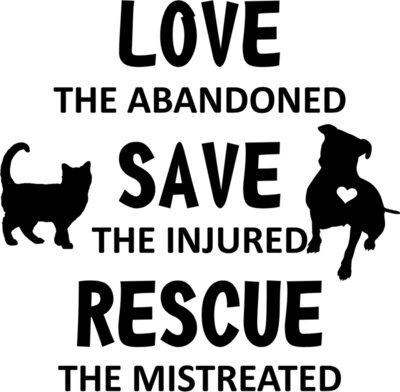 There are no comments on this design. How about you? Log in and add one?